CHILDREN'S YOGA AND MINDFULNESS
Yoga & Mindfulness for Kids
All children will, at times, have difficulty focusing and managing their emotions. This is often the case for many adults, too - we all have aspects of life that are challenging and that we struggle with. Stress, in particular, is an epidemic in our society and, of course, children are affected by it, too. This can show up in many different ways with children - they can struggle to sleep, lose their appetite or overeat, have tantrums, tears, exhibit irrational behaviour and/or have difficulty with concentrating on their school work.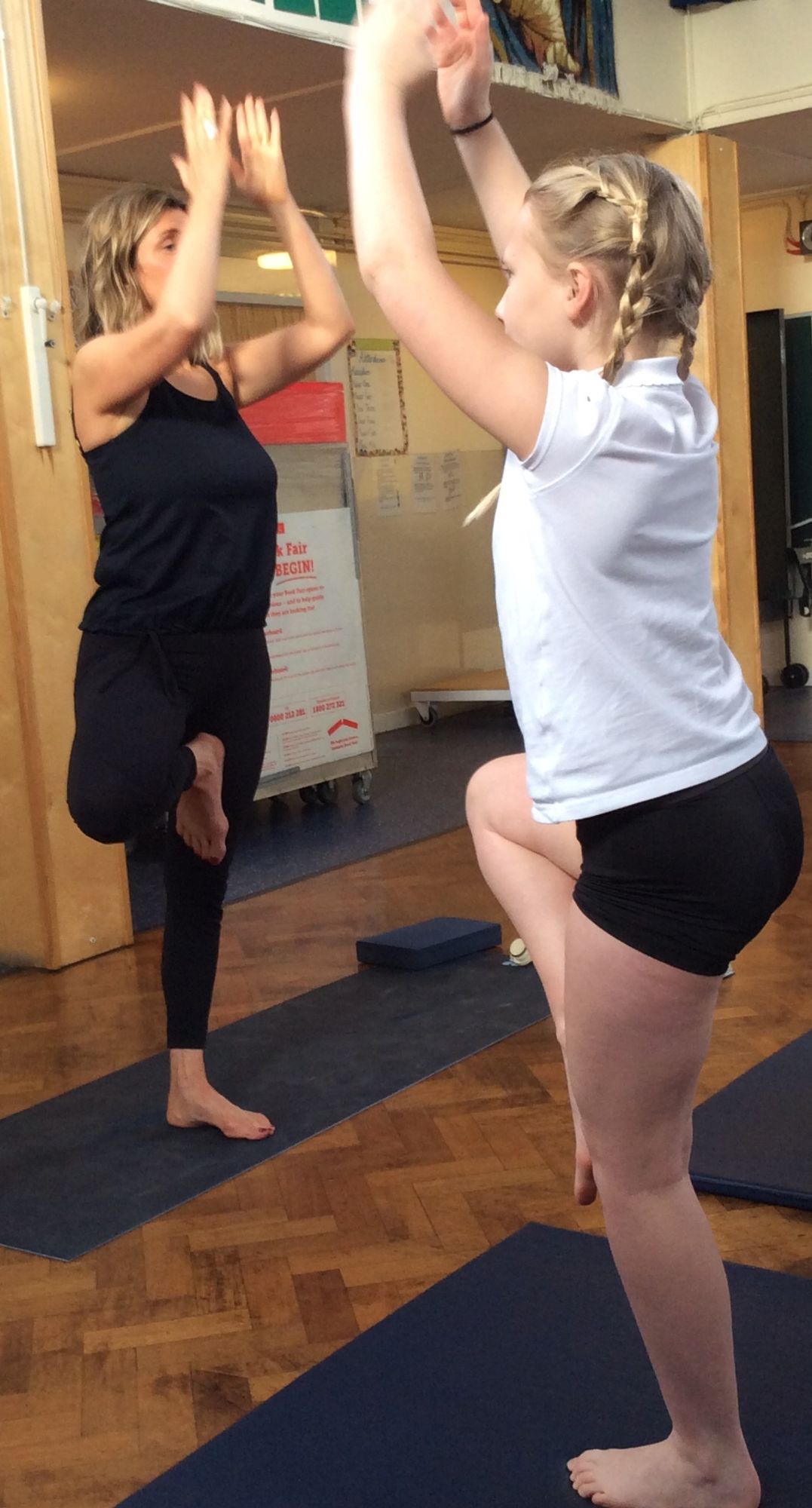 So How Can Yoga and Mindfulness Help a Child?
Yoga and mindfulness are traditional practices but, despite being many thousands of years old, they have so much to offer our contemporary life, addressing many of the profound challenges of our children's lives such as overwhelming stress, poor physical health, overstimulation and disconnection.
In particular, they can offer our children simple but powerful practices that can help them to better understand and manage their emotions, reduce their anxiety, stabilise their energy and create a sense of safety and peace in both their body and mind.
I have seen how this works firsthand as I am fortunate to work in two primary schools in the North West of England, where every week I bring the tools of Yoga and mindfulness to the young children there. I teach all age groups from the ages of 5 to 11 and, in one of the schools, I also have a separate little mindfulness group for children who are struggling more.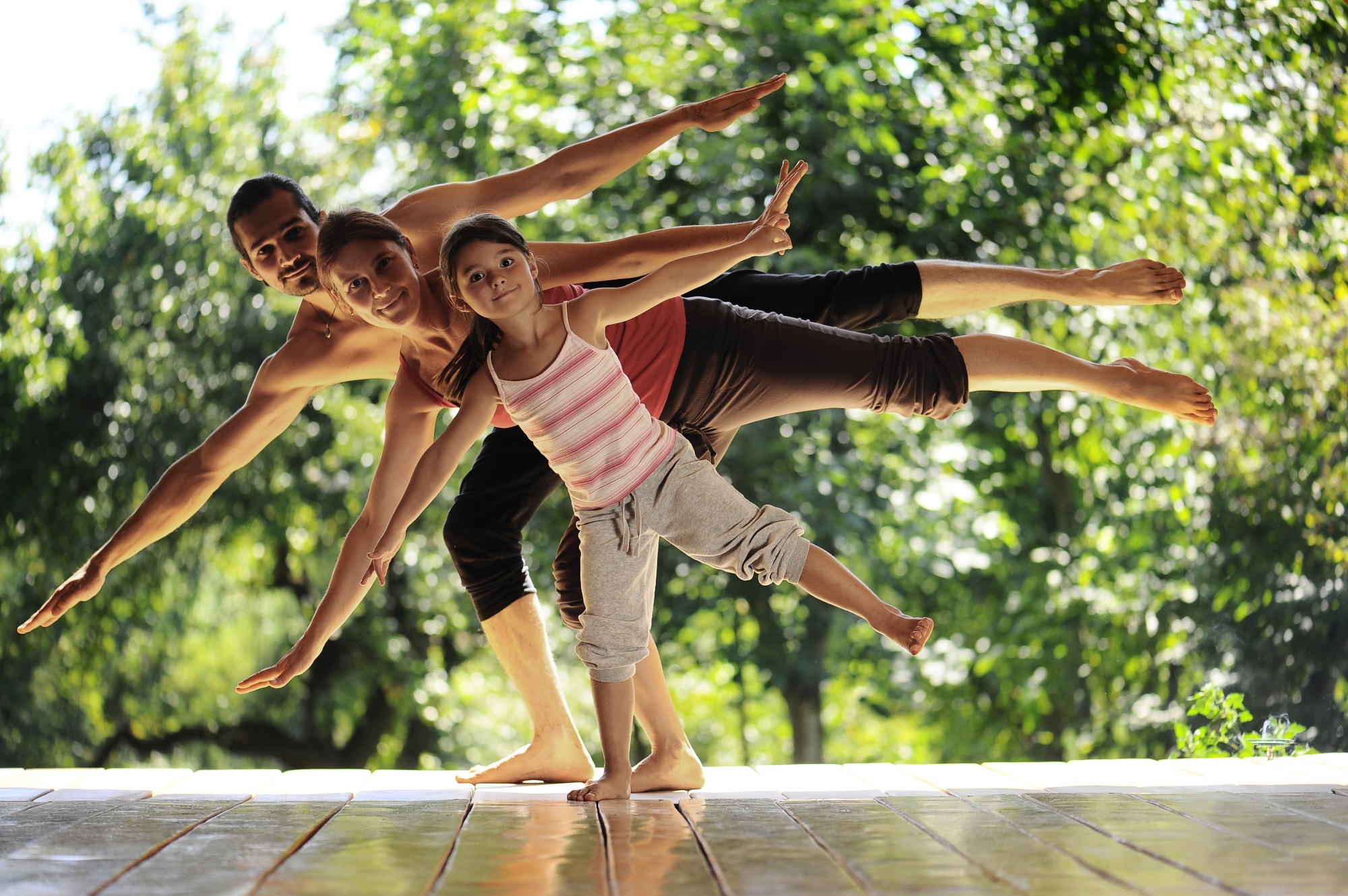 How A Children's Yoga Class Works
My Yoga classes for kids begin with a short period of centering in which the children learn how to bring their awareness to their breath. Over time, they begin to understand that coming back to their breath can help them return to a peaceful place whenever they are feeling anxious or overwhelmed.
It goes without saying that we live in a world of sensory overload and the more sensitive nervous systems of children are struggling to cope. They can feel that they are always "on" and can never switch off. Becoming mindful of their breath is a very effective way to help them do this.
Children obviously need to move so after centering, we next work with selected Yoga poses for kids to encourage them to develop a positive relationship with their body and understand the importance of keeping it healthy. This section of the lesson is done in the form of storytelling often referencing nature, animals and the elements. Some of the poses I chose are calming Yoga poses for kids, some are easy Yoga poses for kids and some are more challenging. However, whatever practice I am working with, during this period of mindful movement, the children are learning how to move their body with control while at the same time keep their mind quietly alert.
Finally, the children are invited to lie down on their mat and I end the class with a guided relaxation giving them time to rest and restore. Exhaustion is common in children for a number of reasons and when they are tired, paying attention becomes harder and they can start to feel overwhelmed. The beautiful, age-appropriate relaxations I have designed help the children learn how to restore their energy even when they aren't sleeping.
Many of the children have told me that the guided relaxation is the part of the class they love the most!
For more information about my Yoga and mindfulness for children classes, please send me a message today at [email protected]
"If every 8 year old in the world is taught meditation, we will eliminate violence from the world in one generation."
Creating A Positive Impact With Yoga For Kids In Schools
My experience of teaching children between the ages of 5 and 11 has been an extremely positive one with the heads of both schools reporting back that the practices are offering the children support and stability. I am fortunate that the schools where I teach are very forward-thinking and have made the Yoga and mindfulness classes a priority, integrating the lessons into the weekly timetable. Each child is given their own mat, the practice space in both schools is quiet and peaceful and the individual year group teachers often tell me that they are using the Yoga and mindfulness techniques back in the classroom, too.
Teaching children simple stress management techniques and giving them simple tools to help navigate their world in a healthy way enabling them to reach their full potential has been one of the highlights of my teaching career.
If you would like to learn more about my Yoga and mindfulness for children and Yoga and mindfulness in schools, please get in touch today to talk more.