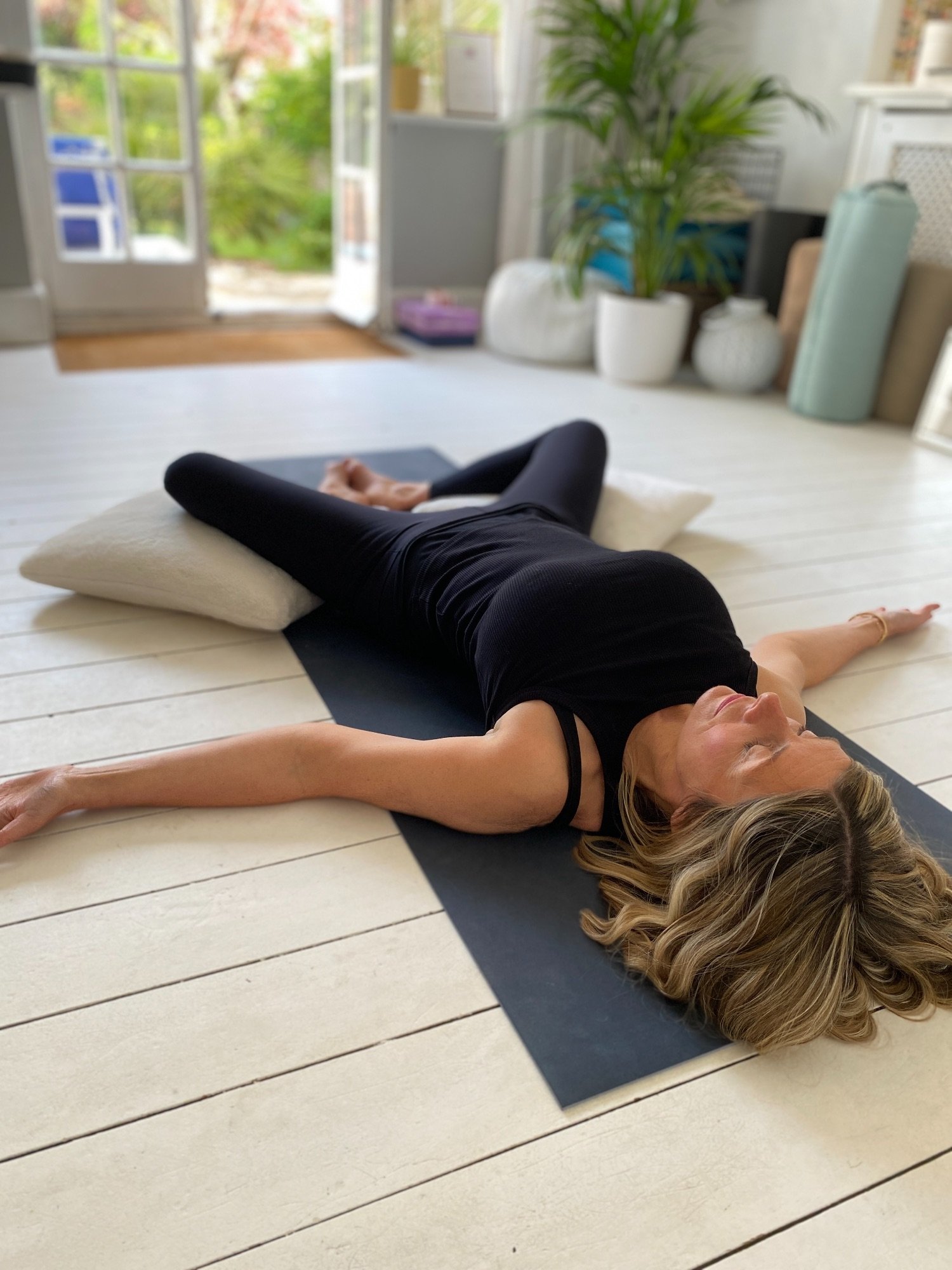 Lower and fluctuating levels of oestrogen, progesterone and testosterone can cause a variety of unpleasant menopausal symptoms including insomnia, fatigue, joint pain, lower back pain, weight gain, headaches, hot flushes, anxiety and mood swings.
Thankfully, Yoga and Ayurveda can be extremely powerful tools to help support you through the menopause and manage these symptoms.
I've been a teacher for over 18 years and am delighted to be able to offer a personalised treatment plan with a combination of specifically-designed Yoga sequences, breathing practices and relaxation techniques as well as Ayurvedic self-care techniques, diet and lifestyle advice and simple Ayurvedic herbs.
Please email me for more details or to book your appointment today.
"I recently had a consultation with Brenda to help me cope with some really uncomfortable menopausal symptoms I was having including hot flushes, interrupted sleep, bloating (especially at the end of the day) and weight gain that I just couldn't shift. Brenda then put together a therapy plan which involved a cleanse, simple dietary and lifestyle changes and specific Ayurvedic herbs. One month in, I honestly feel amazing - my sleep is definitely better, I'm getting hardly any hot flushes, I feel so much lighter and I've lost a stone in weight. It's made such a difference to how I feel that I'm committed to this plan for the long term. Thank you so, so much Brenda."