In addition to Yoga, one of my other passions is Italy and I run regular, week-long Yoga retreats in southern Italy. I lived and studied in Italy when I was at university and have always had a close affinity with the country and its people.
I aim to offer a unique holiday experience with daily Yoga in beautiful, natural surroundings. However, I also want to give my guests time to relax, explore the local area, enjoy the delicious local cuisine and meet like-minded people.
I chose to run the Yoga retreats in Sant'Agnello because it is a small, peaceful Italian town located on the Sorrento peninsula. The retreat hotel overlooks the Bay of Naples with spectacular views to Capri and Vesuvius.
But it is not just the views that make this hotel special. It is exceptional because of the genuine hospitality its staff offer to each guest. Its simple rooms in the hotel's beautiful, peaceful gardens are air-conditioned, clean and quiet and provide the perfect environment for reflection, meditation and mindfulness.
Two complimentary online Italian conversation classes prior to departure
Begin your day with a continental breakfast in the elegant dining room
Two-hour morning Yoga practice
Private terrace overlooking the Mediterranean
Spectacular views out to Vesuvius and Capri
Themed classes, flowing sequences, energising breathing practices and blissful relaxations
Private 121s available on request
The rest of the day is free for you to relax and/or explore this truly breathtaking area
Optional midweek private boat trip to Capri or Positano
Optional end of the week trip to a traditional lemon grove
Evening dinner together in the hotel's restaurant or enjoying one of the local restaurants or trattorie enjoying the fresh local produce and regional specialities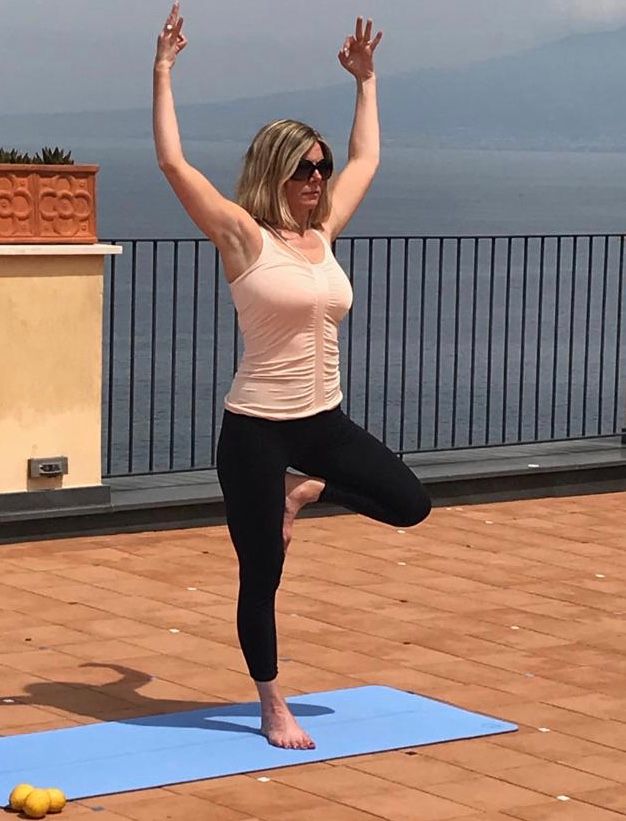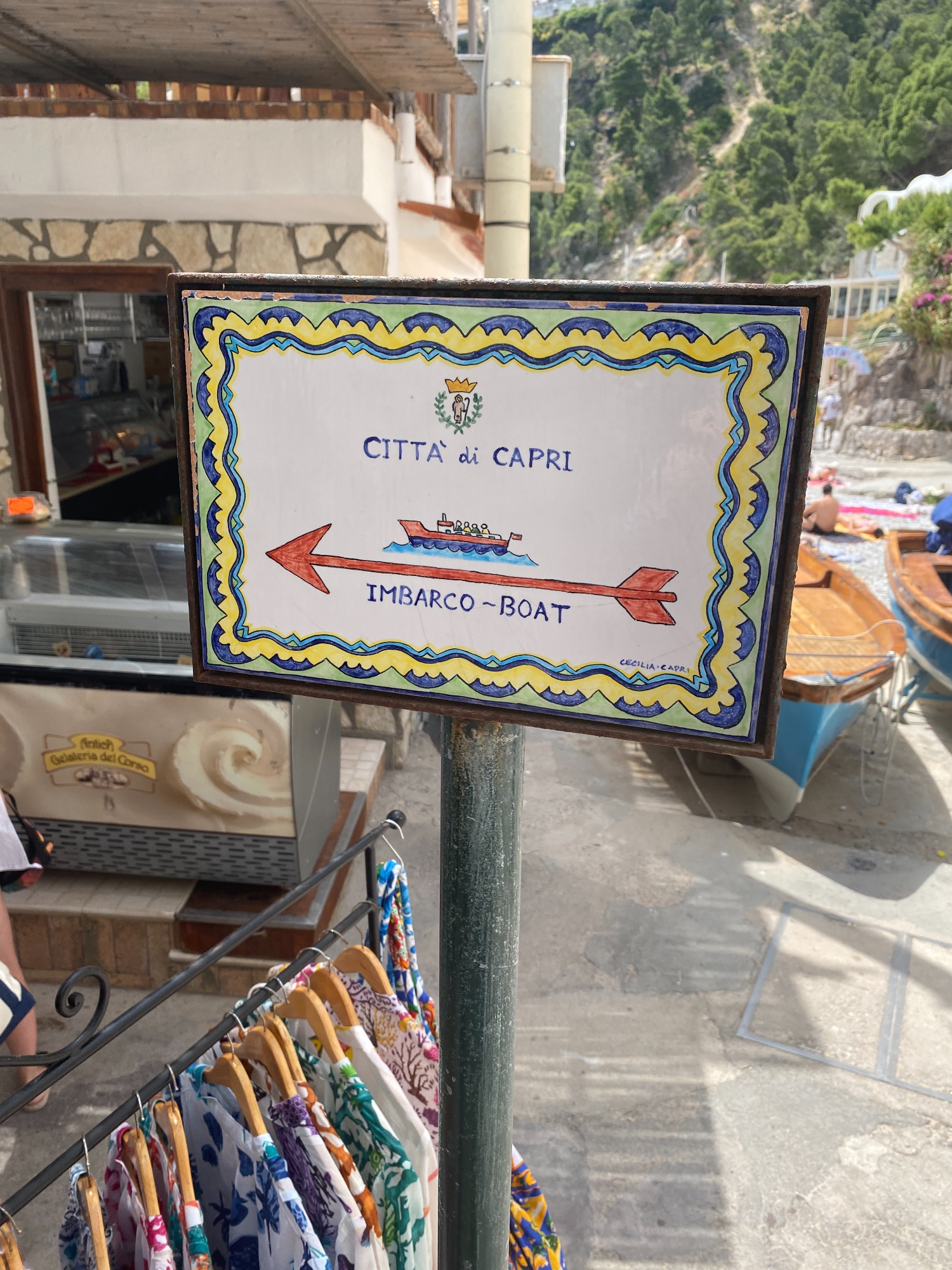 Following your morning Yoga class, you are free to spend the rest of the day relaxing in the hotel's beautiful botanical gardens or on the nearby beach of La Marinella with its clean waters, spectacular views and delicious restaurant.
Alternatively, you might like to head to Sorrento for shopping and sightseeing, take the short train trip to visit the historic excavated ruins of Pompeii or visit the local lemon groves to see how the traditional liquer limoncello is made..
There is also the option of chartering a private boat to visit the stunning cliffside village of Positano on the Amalfi coast or the spectacular island of Capri .
NEXT RETREAT - MAY 2023 (DATES TO BE CONFIRMED)
Space is very limited so it is recommended that you book early.
Please note that this retreat is suitable for all levels, including beginners (but unfortunately not during pregnancy)
As part of the trip, I can help you plan a visit to a beautiful, traditional lemon grove to see how the local liqueur, limoncello, is made or organise a trip to Pompeii, just a short distance away by train.
I also have very good local contacts with an established boat charter company in Sorrento so can arrange private boat trips to the stunning resorts of Capri and Positano.
I studied Italian at the University of Hull and Università di Siena and still speak fluent Italian which makes the entire retreat experience so much more enjoyable for everyone involved.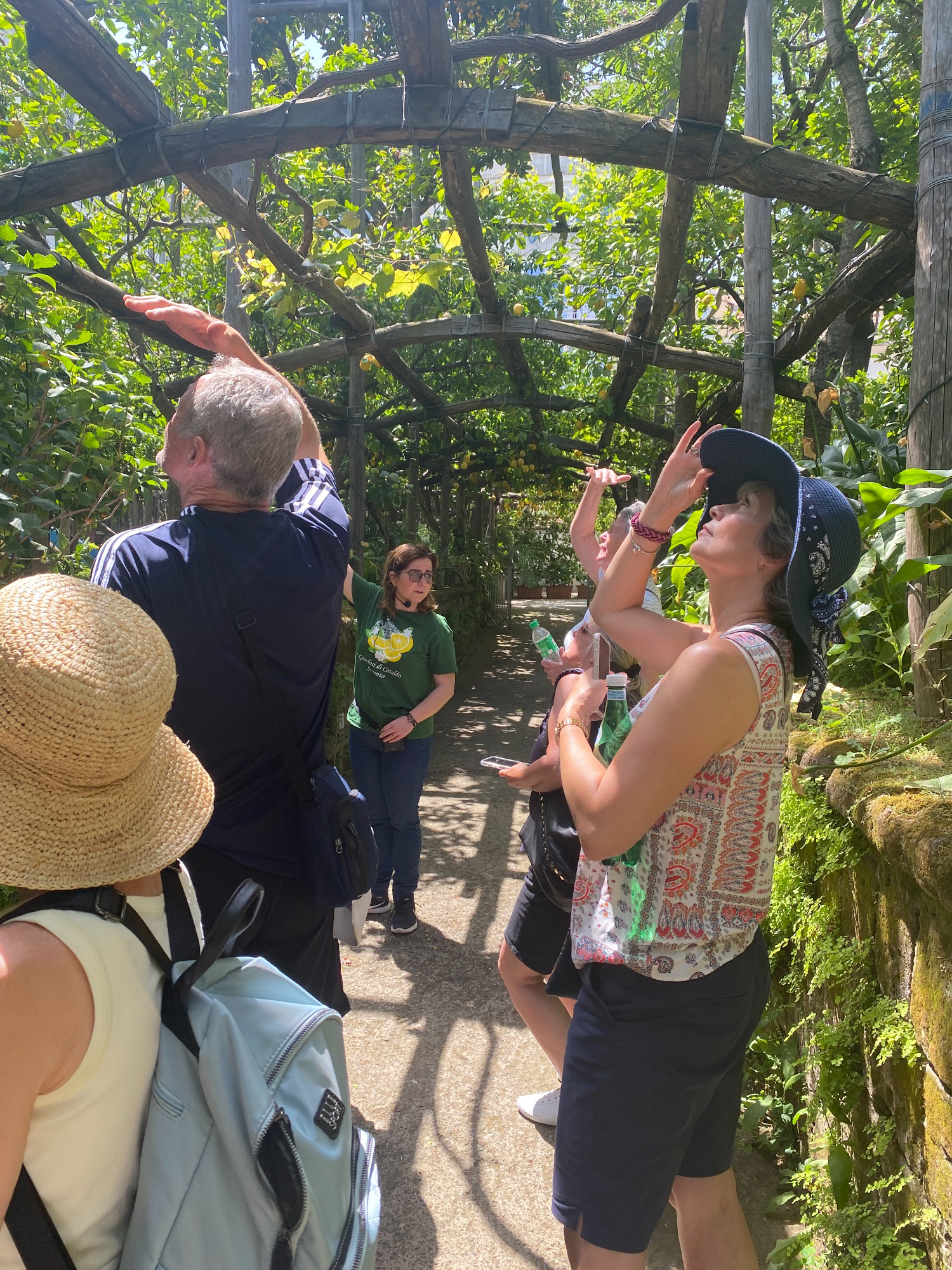 My Skills For Your Perfect Yoga Retreat
I qualified with the British Wheel of Yoga in 2004 so have now been teaching for 18 years, over the course of which I have taught a huge range of abilities and ages. On the Yoga retreat, you will therefore be in the hands of a very well-qualified and experienced teacher and I will be able to offer you lots of individual attention to help your Yoga practice develop. I can also organise private Yoga tuition available on request.
"The whole week was perfect. It couldn't be bettered!"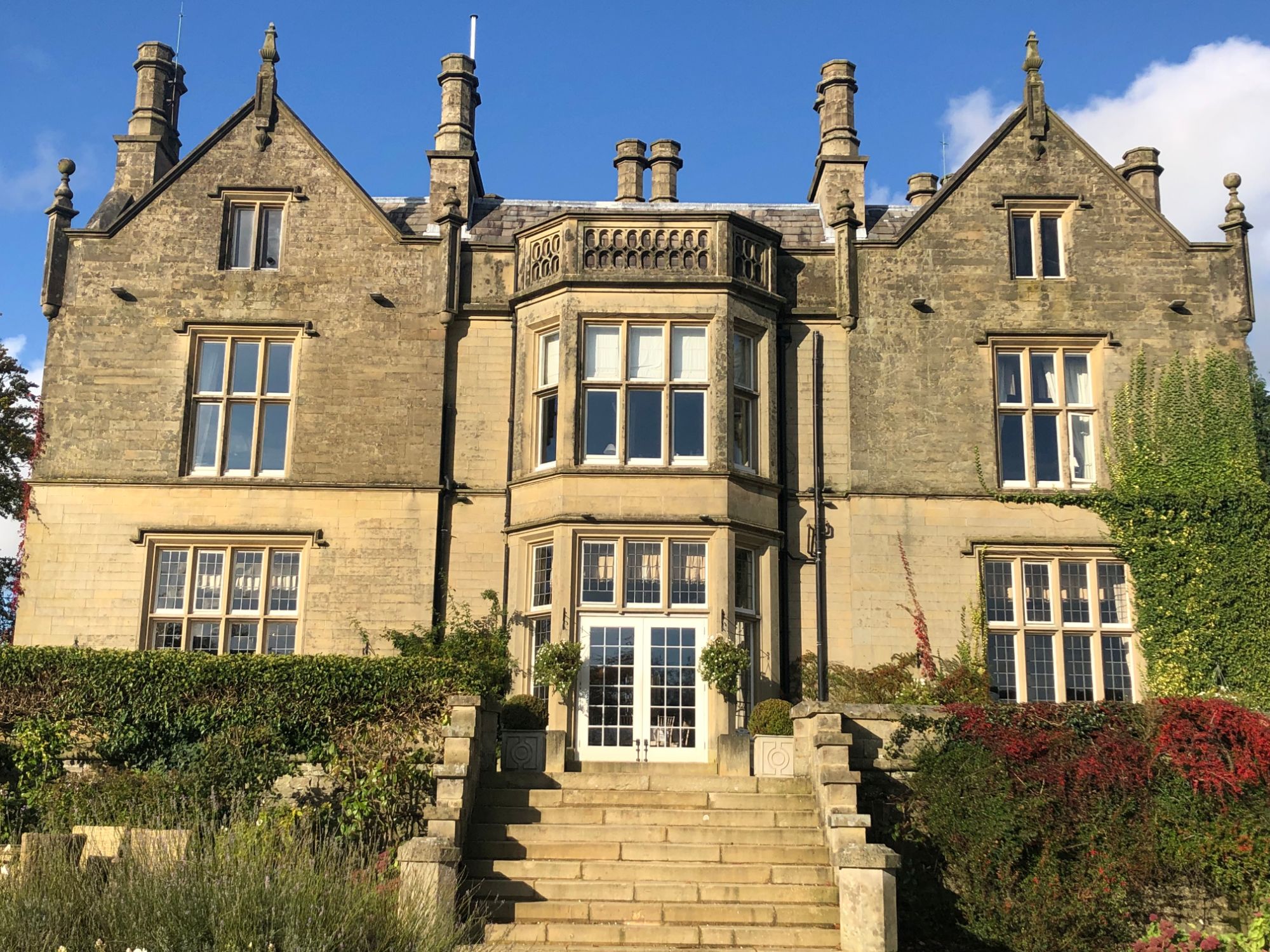 I appreciate that not everyone is always able to travel abroad for a retreat and so I also run an annual mini retreat in the UK over four days and three nights. This takes place in Settle in beautiful North Yorkshire.
The retreat hotel, which overlooks the Dales, was built in 1841 and is both dramatic and romantic. Its quiet and understated atmosphere makes it the perfect place to recharge and relax in an area of outstanding natural beauty.
The Yoga studio which looks out to the countryside, called the Garden Room, is breathtaking and the perfect place to breathe, stretch, relax and restore.
3 nights' superior accommodation
Full cooked breakfast
2-course evening meal
Daily morning Yoga
Evening relaxations/meditation class
Suitable for all ages and abilities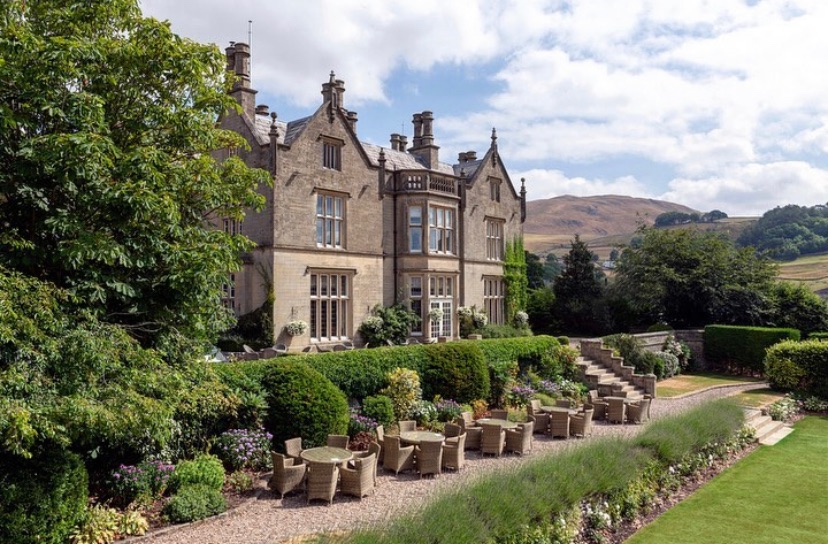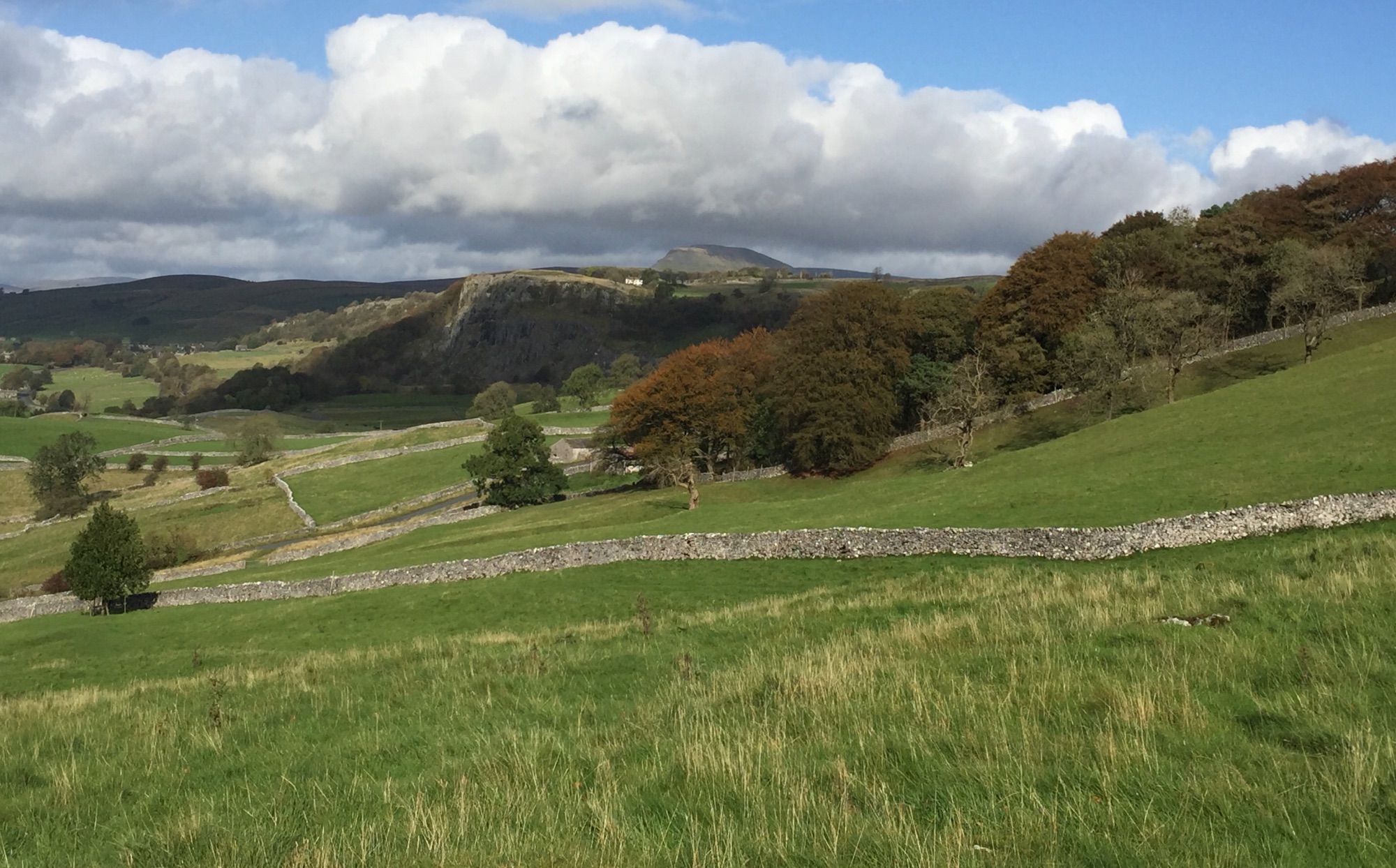 To find out about my next UK retreat, please get in touch today!
The Benefits of Going on a Yoga Retreat
Having run several successful Yoga retreats, I have seen firsthand the profound effect on your overall health and wellbeing that going on retreat can have. In fact, I would go as far to say that it is something that every busy adult should consider on a regular basis to help them reconnect, restore and rebalance.
Here are the top 10 benefits of a Yoga retreat:
Dedicated time to focus just on yourself and your wellbeing
Access to daily classes which provide a perfect opportunity to progress your practice and take it to a new level
A chance to step back and consider your daily routine back home and replace old habits with new healthier ones
An environment which is more conducive to developing a mindfulness and meditation practice
An opportunity to unplug and escape from the daily demands of technology, relationships and general life
Release of pressure and the expectation to be constantly achieving and working
An opportunity to reconnect with Nature and spend more time outside in beautiful surroundings
A qualified teacher on hand to help with the specific aspects of your practice you want to develop
The chance to make new friends with similar interests from other parts of the country and often around the world
In the case of a retreat overseas, the possibility of learning to speak a new language!
These are just some of the benefits of attending a Yoga retreat - why not look into joining me on one of my next retreats in 2022? Simply message me on [email protected] for more details and/or book.