The Best Green Juice Recipe Ever!
Posted on
The Best Green Juice Recipe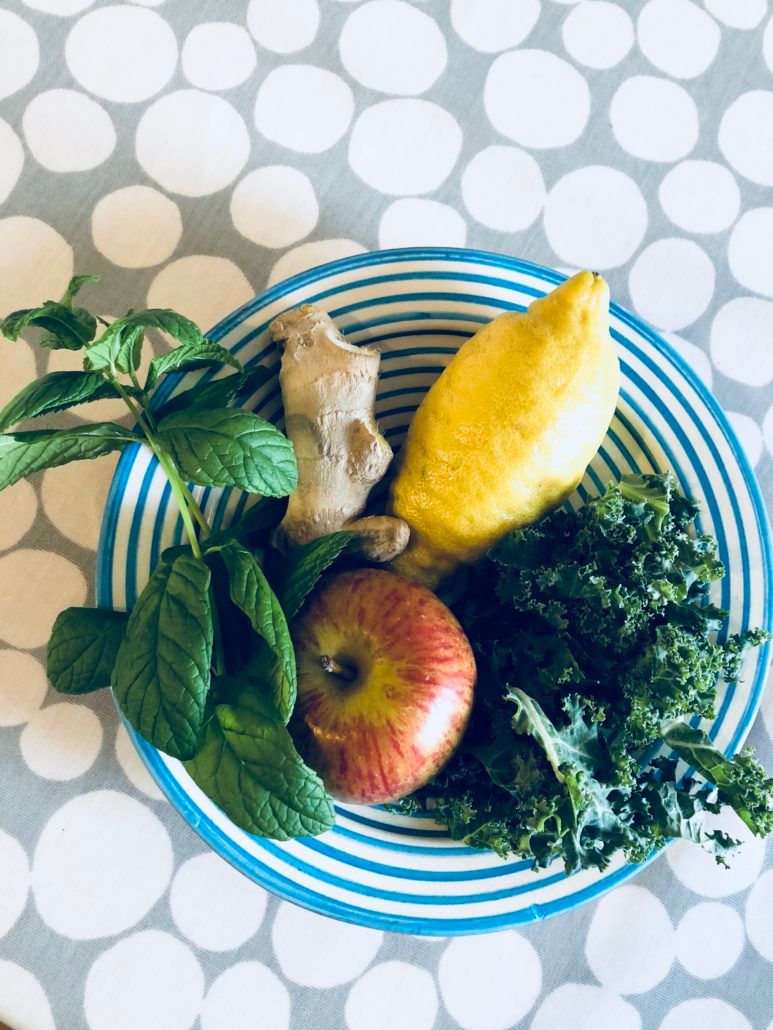 So, beautiful Yoga people.
Spring seems to finally here and it really is the perfect time for a detox. And, for me, there is no better way to do this than with a green juice. There are literally 100's of recipes for green juice out there. But I promise you. This recipe from Gwyneth Paltrow's health and wellness book, "It's All Good" is THE BEST. It's full of calcium, vitamin C and antioxidants. It's also really delicious. And the best bit is that it's so, so easy to make.
So, to make enough green juice for one person, you will need a handful of kale leaves, an apple, the juice of one lemon, a small piece of ginger and a sprig of mint (all organic as far as possible). Simply wash all your ingredients thoroughly and put them through a juicer. And if you don't have a juicer? Simply blend the ingredients together with one half cup of warm water and then strain through a fine mesh sieve.
Serve and drink immediately. And forgive me if I am preaching to the converted but for any green juicer virgins out there, "chew" your juice before you swallow to facilitate absorption of all the good stuff.
Enjoy!!! Have you got any favourite juice recipes? I'd love to hear from you.
Namaste
Love,
Brenda X